Johanna's 'Hot Job' OF February 2021: 250HP Reliance Vertical Motor Repair
After a brief break- we are back with more of Johanna's hot jobs! These are jobs that Johanna flags because they illustrate a type of motor or a specific type of repair, and sometimes because they are odd or unusual. A lot of specialty and obsolete motors have a habit of making their way to our shop.
We picked up this 250 HP Vertical motor from our customer's location for evaluation and repair at our shop location. After the motor was torn down and inspected, the stator and armature were tested for failures. All parts were cleaned and prepped for the eventual reassembly.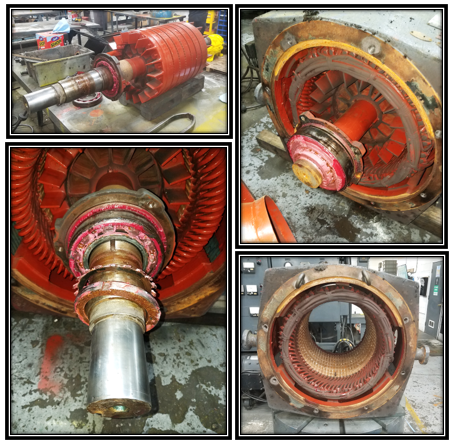 The endbell was sleeved for a new bearing and the coupling was sandblasted. Broken grease tubes were repaired and new bearings and coupling bushings were installed.

Once the rotor was dynamically balanced the unit was reassembled, tested, painted and then after the last step of passing RW's QA / QC inspection, the motor was prepped for delivery back to our customer.