Johanna's 'Hot Job' of August 2021: RFF Fan Units with Motors
The work chosen by Johanna as her 'Hot Job' of the month was actually three RFF fan units with motors that came to us from a forging company. We picked them up from our customer for a general clean-up.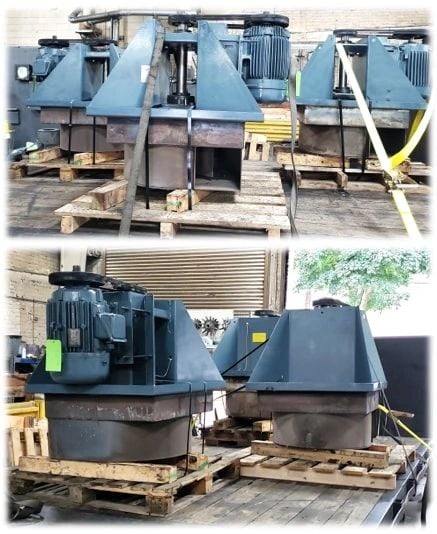 The first step was to get them tested, cleaned, and weld repaired as needed before balancing. One of the units needed a little more than a clean-up, and required new bearings and a new motor fan.
Once all tests and repairs were completed, all three units were painted and prepared for delivery back to our customer.